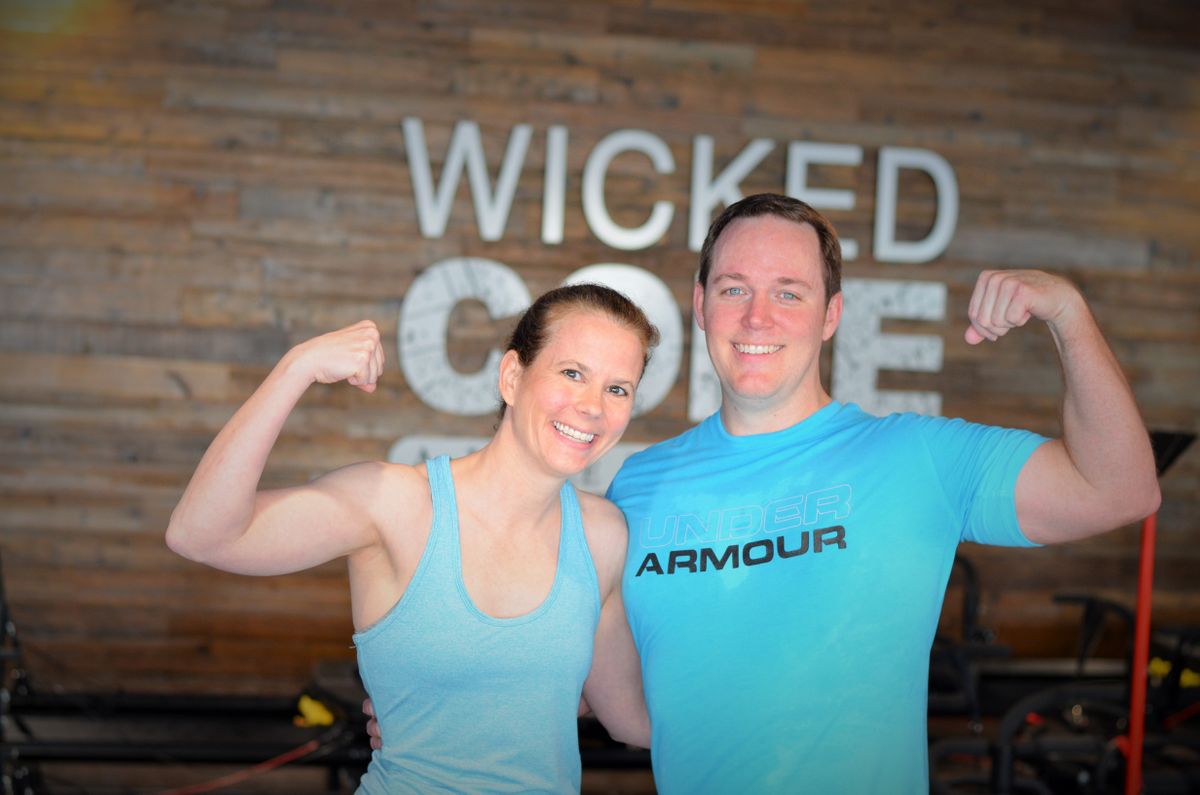 "The best part - we get to workout TOGETHER!"
Brian
"Wicked Core provides one of the best workouts I have ever experienced. I have worked out for many years with weights and a dip machine in my garage. In April of 2017, my wife and I discovered Wicked Core and The Megaformer Machine. After one year of Wicked Core, I sold my weight machine and free weights, and we invested our time and energy getting into WICKED shape. My wife and I have experienced amazing results. We are leaner, stronger, and mentally sharper. We have both lost 15 pounds and increased our muscle size and definition.
The best part - we get to workout TOGETHER!
Ladies - if you have found this page and read this post, please tag or share with your husbands.
I want to challenge the men out there, who might doubt the intensity of this core training, to give this workout a try. Wicked Core WILL challenge your strength. Wicked Core WILL make you work. Wicked Core WILL show you where you are weak. Wicked Core WILL test your mental strength. I CHALLENGE you to show up. Do it for your wife; do it for yourself!"