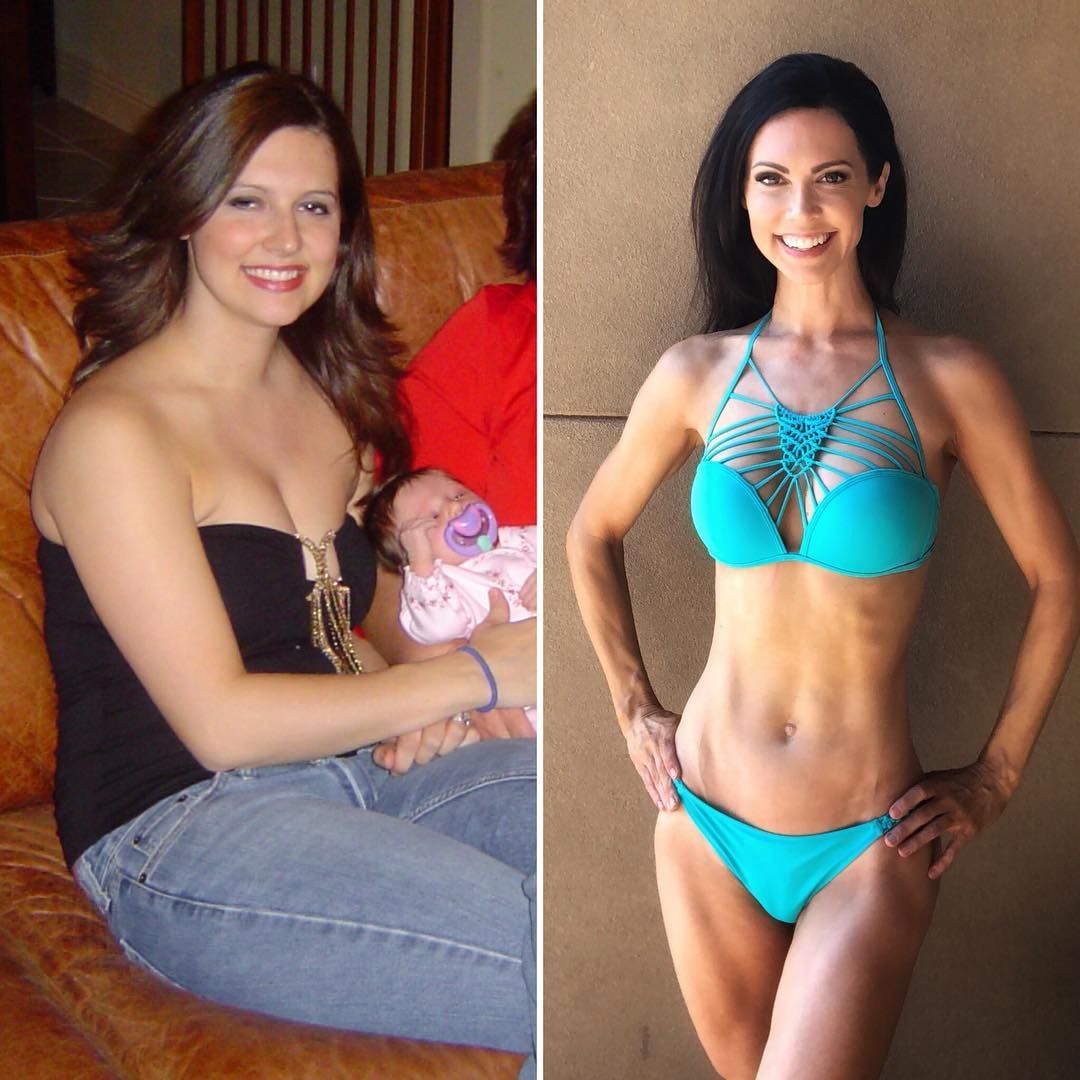 "I'm in the best shape of my life."
Amy
The pic on the left was taken when I was 25, right after I had my first child. I had a bad relationship with food and didn't exercise. The pic on the right was yesterday. I'm now 37, have three kids and I'm in the best shape of my life. Although I did lose a lot of the baby weight after the first pic was taken, it wasn't until I started working out at Wicked Core 2 years ago that my body really started to transform and I started to develop strength and muscle tone that I had never had before.
It was also around that time that I made the commitment to start taking better care of myself. For me, that means eating clean 80% of the time, strength training at Wicked Core 3-4 times per week and fitting in additional cardio 1-2 times per week, usually at Ride.
Like everyone, I still sometimes struggle with food choices and there are times I don't feel like working out, but I push through that, knowing how important exercise and nutrition are to my overall well-being.