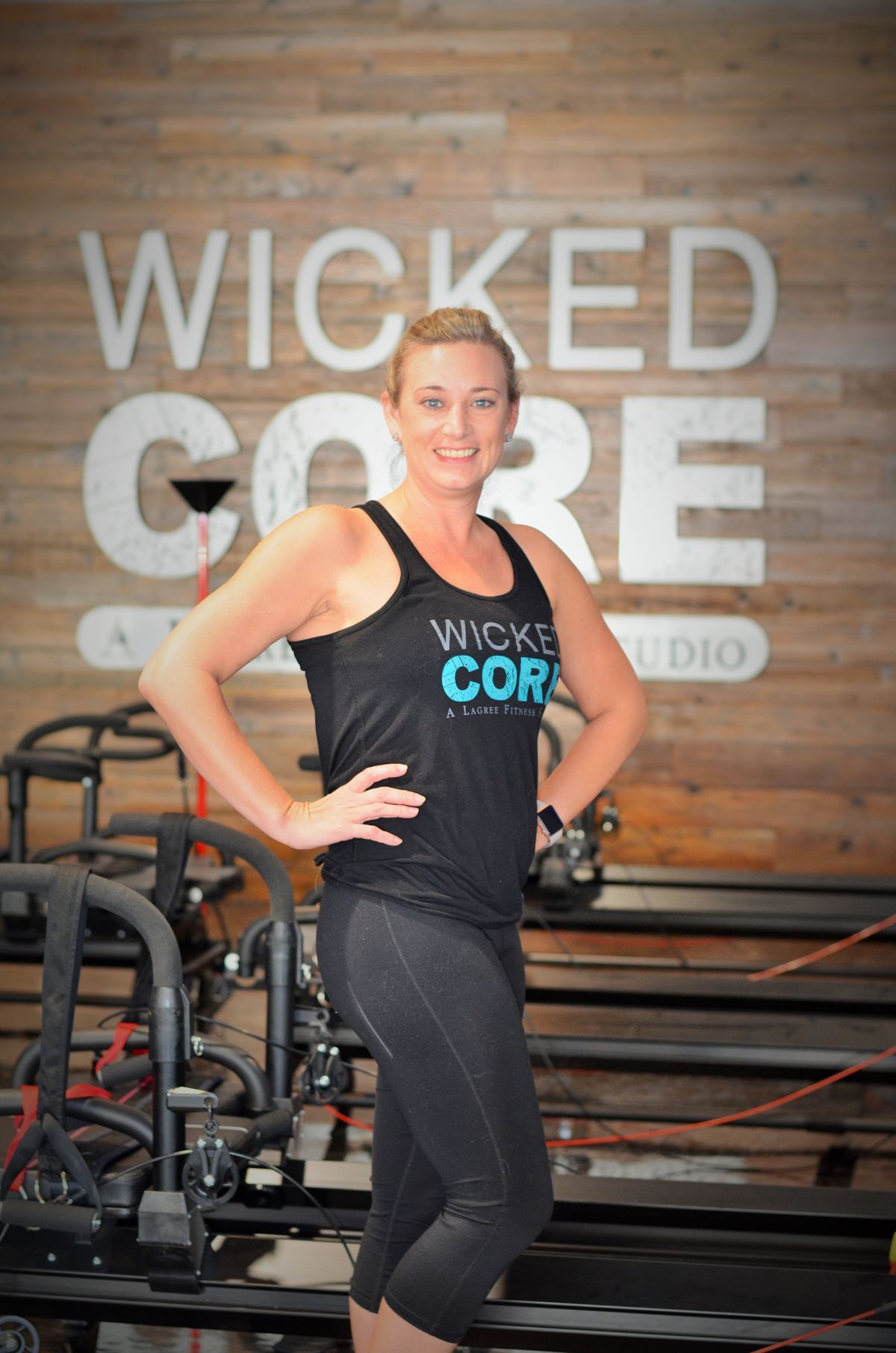 "I dropped from a size 6 to a size 2"
Cathryn
"So excited to hit my 100th class! When I started at Wicked Core I was at my heaviest with multiple health problems. I had migraines, lower back and knee pain, low energy levels and just wasn't happy to name a few. I really struggled through classes and wanted to quit many times but I would shake through each class! Then I started noticing less aches and pains and I was smiling more so I kept it up. This is the first form of exercise I had found that was low impact, high intensity that worked for me. And the only "pain" I had was being sore.
The mental and physical changes I have seen in myself makes me proud of the work I have put into myself. The 45 minutes of "me" time 3 to 4 days a week resulted in a drop in my clothes size from a 6 to 2, 15 lb weight loss, more energy, strength and I'm so much happier. I'm so proud of my results and invite you to join me on this amazing journey."