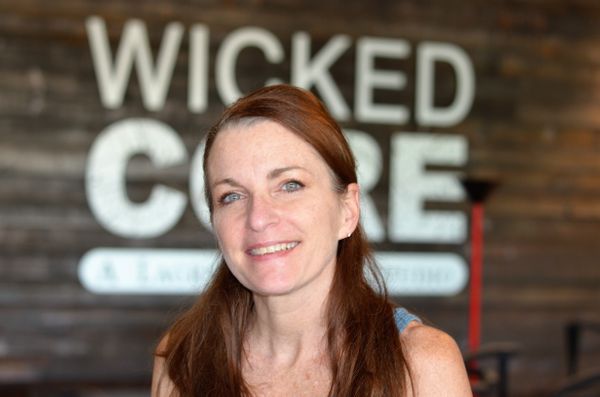 Kim Baty
Instructor
Kim has spent the majority of her life here in Texas. A significant portion of her life consist of living in a variety of places, however Texas has always been home. One of the most interesting places she has lived was Lagos, Nigeria. She feels that some of the things she experienced there shaped her into the person she is today.
Kim is married and has three grown children. She also happily has a stepson that completes her family. Kim has a background in nursing and currently works in Quality Assurance and Case Management. She admits her career keeps her busy, but she has always made time for physical fitness.
Kim felt she frequently found to be one of the shortest and smallest growing up, even prejudged as "weak" due to this. She has done all she can do to diminish this viewpoint! Physical fitness became a priority early on. She now enjoys strength training, cycling and running. She is a two time Ironman despite injury. Recurrent injury was in fact, what led her to Wicked Core. She found that the Lagree method offered her the best strength workout with none of the stress on her joints. It did not take her long to hit 200 classes. Her love of Lagree lead to a desire to teach what she loves eventually making a decision to embark on this journey. Kim enjoys offering a challenging class and encouraging people to push themselves. Kim is a Level 1 certified Lagree Fitness Instructor.
-Each day is an opportunity to improve yourself, take it & make the most of it.