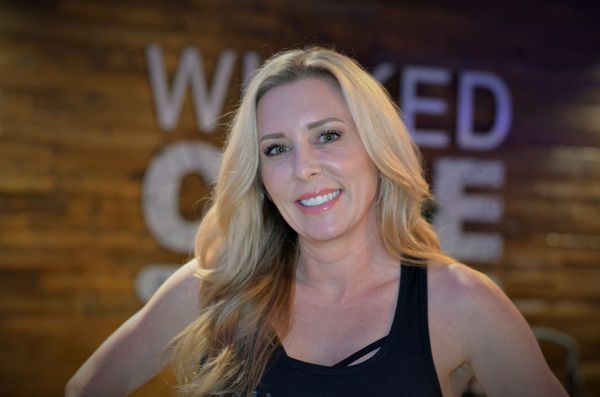 Elise Alldredge
Instructor
Elise has been living in The Woodlands with her husband and 4 children for 10 years now. She owns Escape Outdoor Design LLC, a landscape design and installation service. The outdoors has always been her first passion, she takes pride in each landscape she creates with her client's needs and interests in mind. She knows that the client's needs and desires come first!
Needing a recharge and looking to balance work and family she chose to try a Lagree class at Wicked Core. Having never been the athletic type or one to exercise she found her first class to be a huge challenge. At class 2 she fought thru the soreness and by the end of class she made the commitment to herself to keep coming back for more. The intensity, the challenge, and the feeling of accomplishment left her feeling like she could do anything! She set new goals for herself and found room in her schedule for her second passion, WICKED CORE! Finding balance, strength and stability in more ways than one she set a goal to begin instructing. With over 150 classes completed she joined the Wicked Core Team.
Challenge equals change, your competition is in the mirror! Join her and the Wicked Core team, begin your transformation on the megaformer! Commit to yourself…suffering the pain of discipline is much easier than the pain of REGRET!