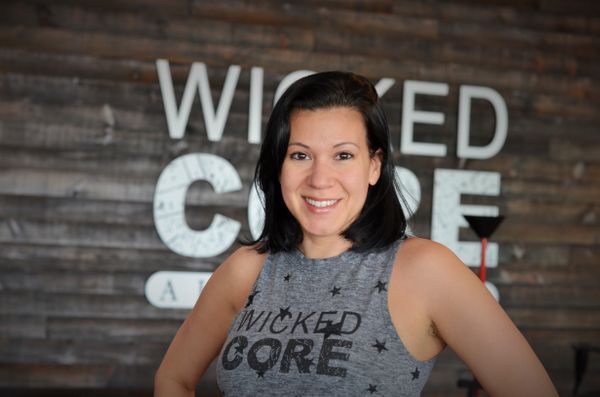 Sarah Elkin
Instructor
Sarah is a Houston TX native, devoted wife, mother to one daughter who recently flew the coop to attend college, and a fitness lover. While working part time in retail, and full-time caring for her family, she has always looked into different ways to keep herself in shape and loves trying new workouts. However, despite her love for fitness and an adventurous spirit she had never really been a fan of group fitness classes until she discovered Wicked Core.
In June 2017, she walked into Wicked Core for the first time and everything changed. From the first "intimidating" class to the 200th class (and counting), she has become a believer in the Lagree method. The physical and mental strength developed was evident as Hurricane Harvey descended over Houston and flooded her home. In the hours leading up to the water coming in, Sarah and her husband, David (who has also been taking classes with her) were able to lift and carry heavy furniture and belongings upstairs to safety. Some could say "adrenaline" was what gave them the strength, but they both know it was the Wicked Core classes.
It was during those months of rebuilding from the flood that Sarah realized that she wanted to make Lagree and fitness an even bigger part of her life. In August 2018, Sarah took the plunge and became an Advanced Certified Lagree Instructor. She is passionate about the Lagree method and the Wicked Core family. She is eager to introduce more people to this extended family and help transform bodies and minds!
"It's never too late to become what you might have been" ~ George Eliot